 The most beautiful journey is
the inner one that we do
with ourself. SELF DEVELOPMENT COACH IN PARIS
As a self-development coach I can offer you some individual coaching sessions in order to help you find life balance.
I can help whatever your objectives are by using my professional experiences and my abilities as a certified professional life coach.
In order to help you I can afford several professional and useful tools and approaches. There are many ways to your personal development, so you will find the one fitting your personality.
Life balance coach : the benefits
A life balance coach can help everyone!
He provides a tailor-made program that will help you to reach your goals.
At first I will help you to consider and understand your believes, your behaviors and your values by taking a step back.
Then you will discover what is braking you to reach your goals and live the better life you deserve.
In the same time you will also discover your strenghts and your true potential that you need on your way to success.
All this work can be done only on the basis of a good-willed one to one exchange.
My part of job as a self development coach is to asking you the relevant questions which lead you to acknowledge that you have sufficient ressources within you.
First of all I am familiar with the most issues and questions you are facing off in your job, thanks to my past professional experiences.
Moreover I know several tools and methods which can help you to do a necessary step back for a good comprehension of your situation.
Considering your personality and your preferences, we can use either yoga, meditation or dance to help you letting go and assure your well-being. These are practicals that I have experienced and learned during my world trips.
I know and I can also use some other skills, more specific to coaching. Like personality test (used aside of coaching sessions), neuro-linguistic programming, behavior analysis and body-language observation.
All these tools and skills have one and only purpose: help you to know yourself and find in you ressources needed to reach your goals.
Self development coach :
when to call me ?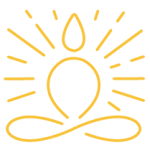 In my former jobs I used to be an international human ressources director.
Consequently I would be the perfect self-development coach for anyone who is looking or wants to currently live a successful expatriation.
I am totally aware of all issues we can face off during an expatriation. Like accept cultural changes or succeed in fitting in a new and unknown society.
Moreover as a discovery and travel addict, I can provide a useful coaching for anyone who needs help with travel (how to approach other people from different culture, afraid of travelling alone).
At last I can also coach you if you want to :
Improve your self-esteem and self-confidence
Handle with your stress and addictions
Balance your personal and your professional life
Achieve your ambitious projects
Self development coach
and much more
I would need more spaces if I want to make a full list of different ways I can help you.
Actually there are so many goals I can help you to reach, than there are people who can be coached.
Feel free to tell me more about your life goals !